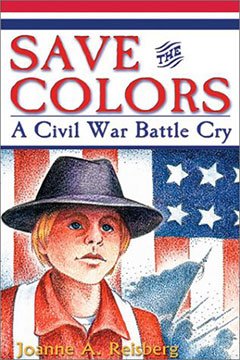 find this book at your public library or your favorite used bookseller
published by White Mane Kids
ISBN 1-57249-247-3
cover art by David Spohn
When 12-year-old Charley Olson hears President Lincoln's call for volunteers, he knows that he must join the fight to save the Union. Defying his family, he becomes a drummer boy for the First Minnesota Regiment. His new friend Gunnar is responsible for protecting the regimental flag under all conditions. Soon, Charley and Gunnar are heading toward Bull Run and the first major battle of the Civil War. Marching into battle with their hands occupied with drum and flag, Charley and Gunnar have only courage to defend themselves.
My great-grandfather, Johannes Erickson, arrived in Minnesota from Sweden in 1857 and felt a strong need to serve his new country, fighting for the Union in the Civil War. What compelled him to answer Lincoln's call for 75,000 volunteers, leaving his family and farm? That's what prompted Save the Colors. He, as well as my father who was born in Sweden, would have been pleased to know that in June of 2005, Bernie and I had the privilege to shake hands with Queen Silvia and King Carl the XVI Gustaf of Sweden.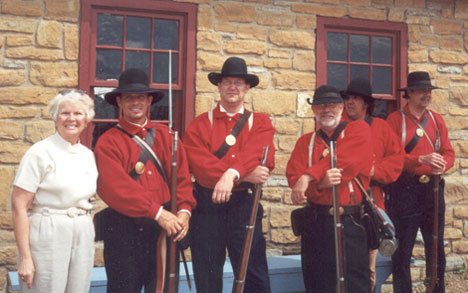 Save the Colors is a riveting, highly recommended novel of war time battlefield courage that provides young readers with a kind of "window in time" through which to learn and feel what it was like for boys their age on the frontlines of the American Civil War.
— Midwest Book Review
Save the Colors is a well-researched story that is aimed at middle-grade students interested in history.
— Civil War Book Review
Joanne Reisberg brings the excitement of 1861 to life as Charley and Gunnar begin the adventure of their lives. The young soldiers depicted in Reisberg's book are typical of the generation that saved the Union and freed the slaves.
— Stephen E. Osman, Historic Fort Snelling